Whether you've been involved in fostering/adopting children for years or are looking for some wisdom and encouragement as you step out in faith, we've compiled a list of resources that can help you on your journey.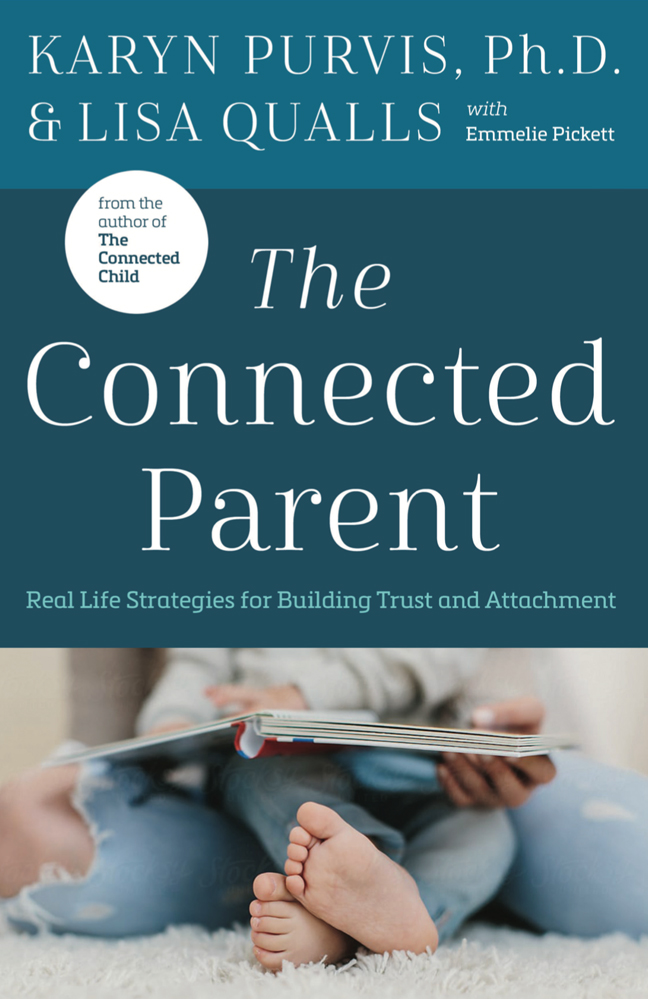 The Connected Parent: Real-Life Strategies for Building Trust and Attachment
Lisa Qualls, Karyn Purvis PhD
Parenting under the best of circumstances can be difficult. And raising children who have come to your home from "hard places," who have their own set of unique needs, brings even more challenges. You may have discovered that the techniques that worked with your birth children are not working with your adopted or foster child.
You will learn how to simplify your approach using scripts, nurture your child, combat chronic fear, teach respect, and develop other valuable tools to facilitate a healing connection with your child.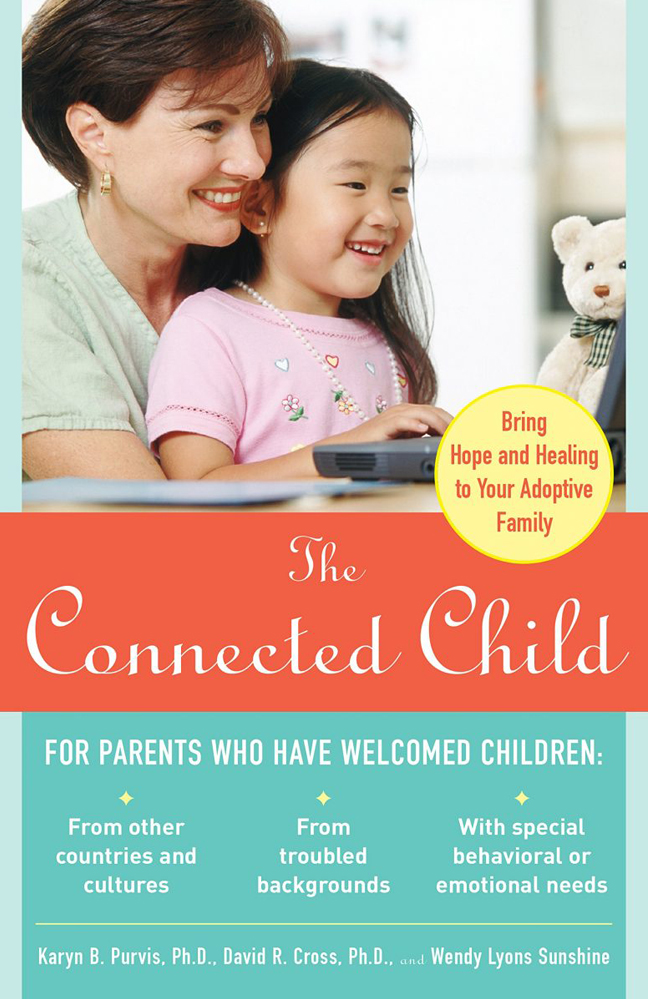 The Connected Child: Bring Hope and Healing to Your Adoptive Family
Karyn Purvis PhD, David Cross PhD, Wendy Lyons Sunshine
The adoption of a child is always a joyous moment in the life of a family. Some adoptions, though, present unique challenges. Welcoming these children into your family–and addressing their special needs–requires care, consideration, and compassion.
Written by two research psychologists specializing in adoption and attachment, "The Connected Child" will help you:
Build bonds of affection and trust with your adopted child

Effectively deal with any learning or behavioral disorders

Discipline your child with love without making him or her feel threatened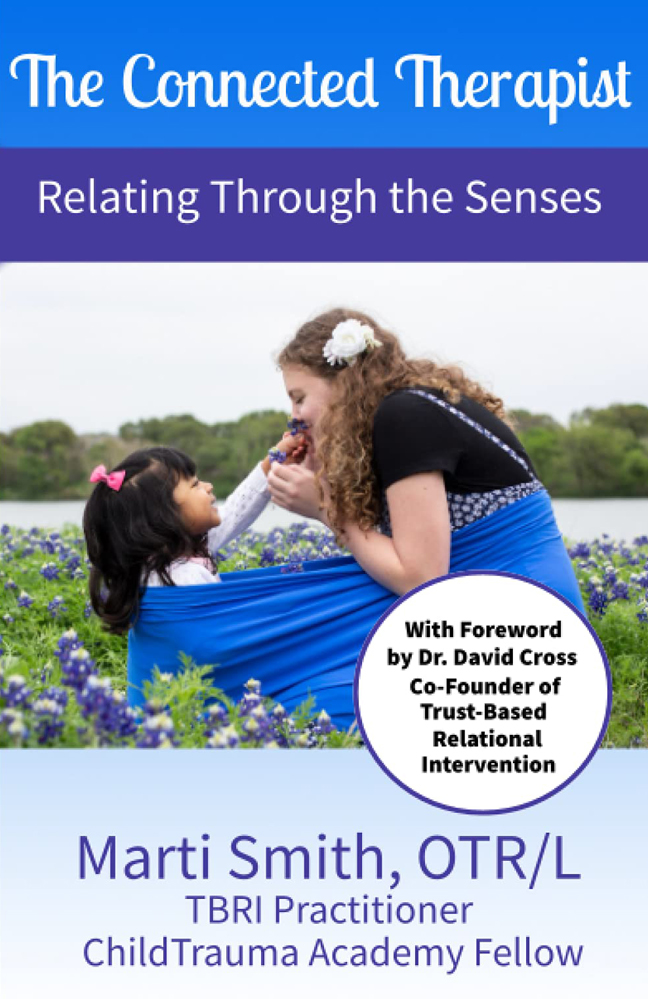 The Connected Therapist: Relating Through the Senses
In this three part book, Marti discusses how trauma aware research transformed her own therapy practice from behavior to connection focus. The senses are explored in relation to how adverse experience shapes our preferences and sensory processing abilities. The final section reveals resources and practical strategies to help select best practice sensory based strategies to promote healing through activity.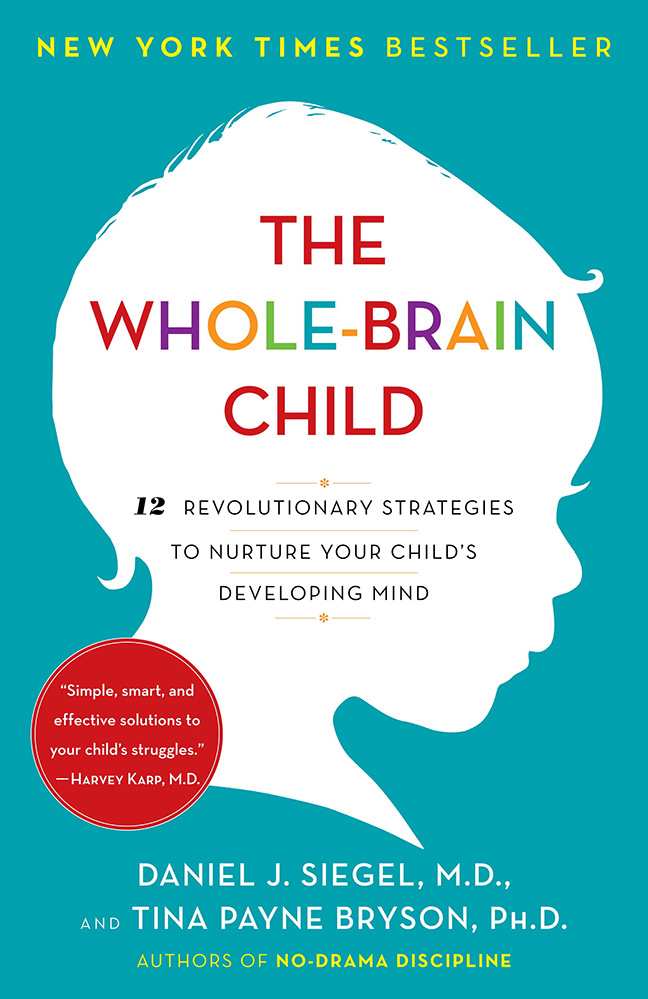 The Whole-Brain Child: 12 Revolutionary Strategies to Nurture Your Child's Developing Mind
Daniel J. J. Siegel, Tina Payne Bryson 
In this pioneering, practical book discover a revolutionary approach to child rearing with twelve key strategies that foster healthy brain development, leading to calmer, happier children. The authors explain—and make accessible—the new science of how a child's brain is wired and how it matures. The "upstairs brain," which makes decisions and balances emotions, is under construction until the mid-twenties. And especially in young children, the right brain and its emotions tend to rule over the logic of the left brain. No wonder kids throw tantrums, fight, or sulk in silence. By applying these discoveries to everyday parenting, you can turn any outburst, argument, or fear into a chance to integrate your child's brain and foster vital growth.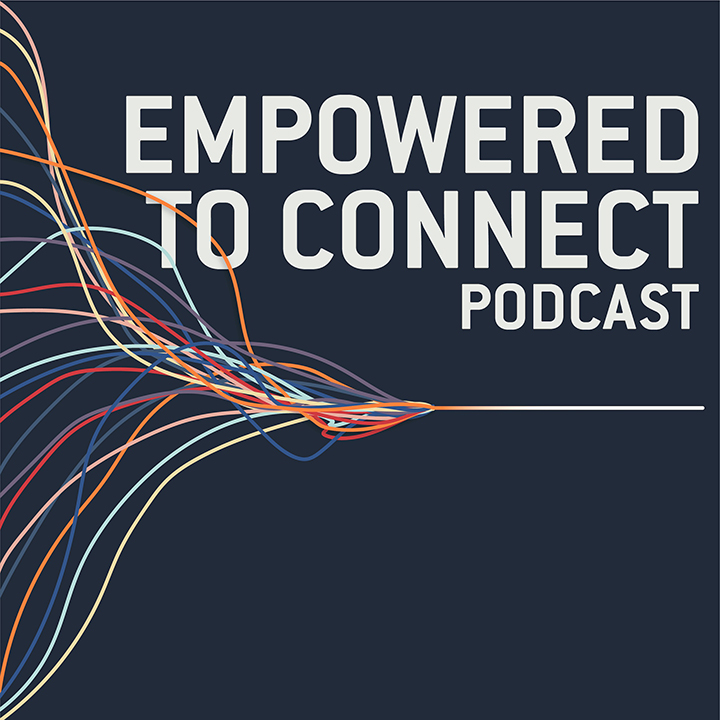 The Empowered to Connect Podcast a place where we come together to discuss an attachment rich, healing centered approach to engagement and well being for ourselves, our families and our communities.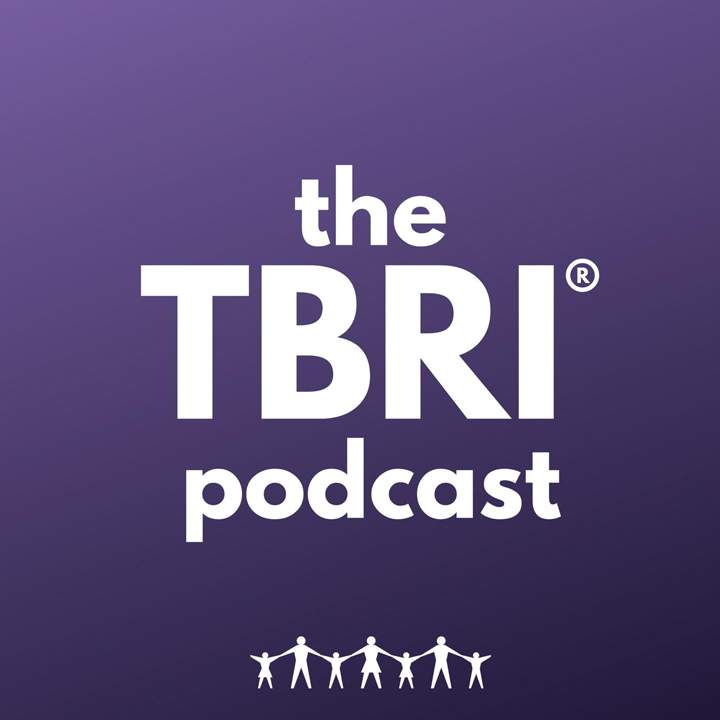 Karyn Purvis Institute of Child Development
The TBRI® Podcast features conversations about Trust-Based Relational Intervention®, an attachment-based, trauma-informed intervention designed to meet the complex needs of vulnerable children. On this podcast we talk about the elements of trauma-informed care and chat with experts in the field about implementing TBRI® across different communities of care and practice.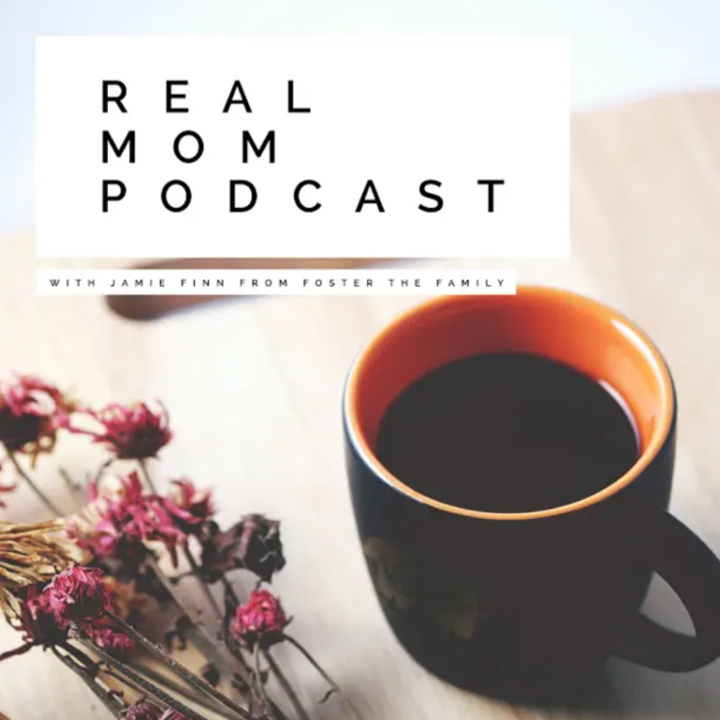 Jamie Finn and Foster the Family
A Podcast for Biological, Adoptive, & Foster Moms. No experts. No topics. Just real talk from real moms about real life.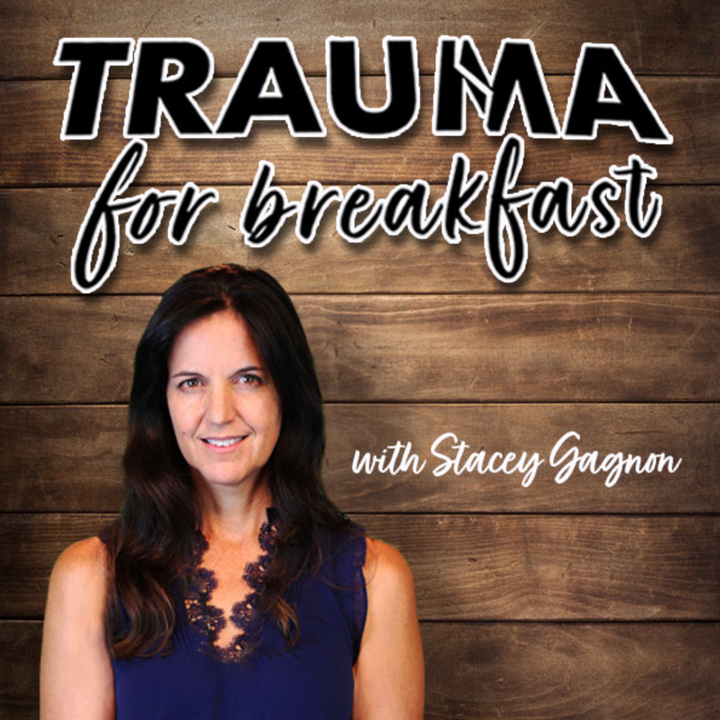 Trauma for Breakfast Podcast
Trauma For Breakfast is a crowded table of wounded children, parents, spouses, caregivers and weary souls. Together we join in honest conversations about the behaviors and challenges of parenting children with trauma. There's always room for one more at the table to share in the stories, science, and healing as we learn to better understand and care for each other. We are a table without shame or judgment because life can be hard and lonely and we all know, that breakfast is the most important meal of the day.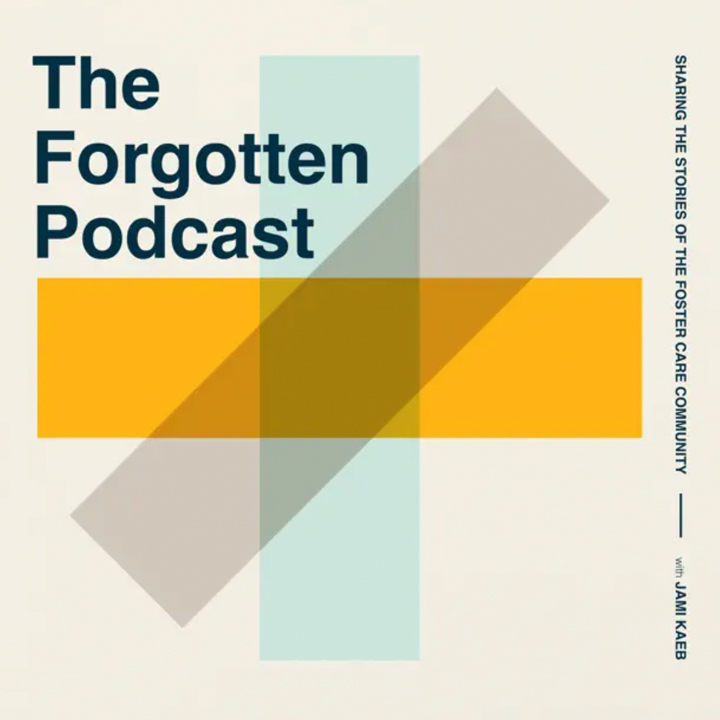 Adoption, foster care, and advocacy were not part of Jami's dreams for her life, but God changed her heart when He made her aware, and she is passionate about helping others become aware too! She and her husband Clint are parents to their seven children (five through adoption). In 2011, Jami founded The Forgotten Initiative and serves as its Executive Director. She loves being with you here in this space and feels it's a great honor to get to sit in the interviewer's seat.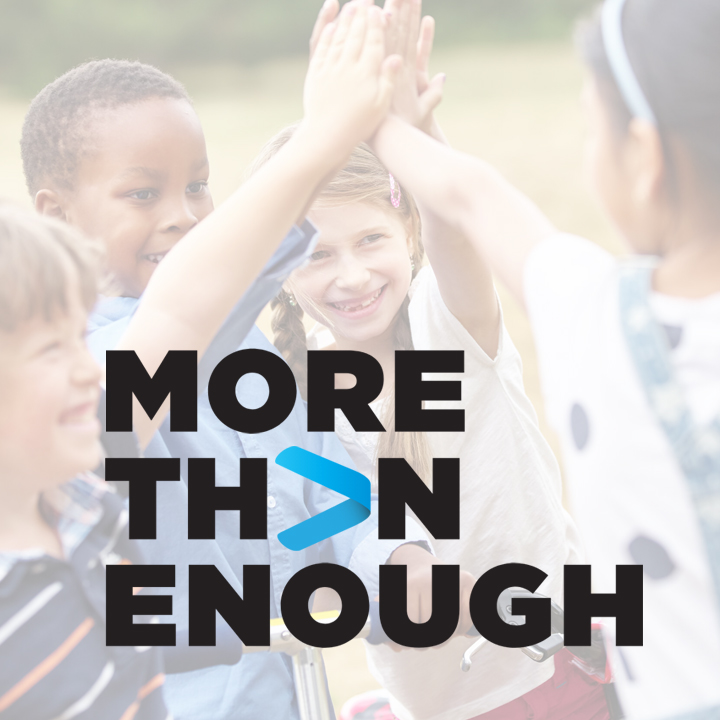 More Than Enough Podcast Collection
Christian Alliance for Orphans
More Than Enough is a community united by our faith and committed to helping churches care for children and families in foster care. Together, we are determined to achieve our shared vision of more than enough for children and families before, during, and beyond foster care in every US county.
The More Than Enough website is loaded with invaluable resources, including multiple podcasts.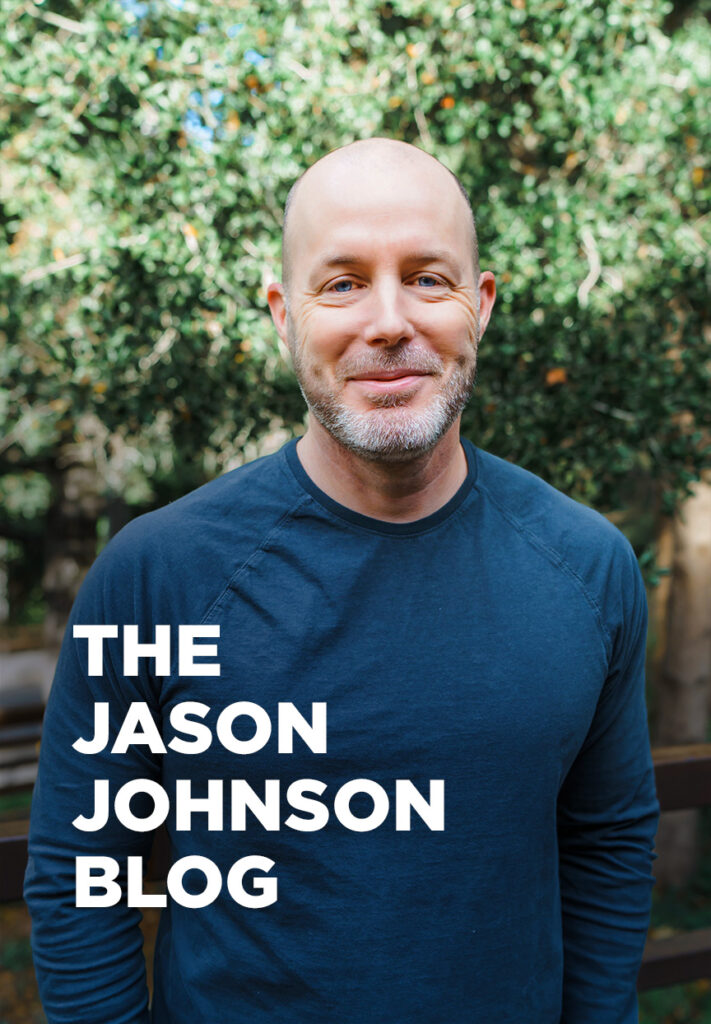 Jason is a writer and speaker who encourages families and equips church and organizational leaders on their foster care and adoption journeys.
He currently serves as the Director of Church Mobilization and Engagement with Christian Alliance for Orphans. In his work he develops resources, coaches leaders and teaches in a variety of contexts on church-based ministry structures, organizational leadership and strategy. He is also a sought-after speaker for churches, retreats, conferences, and events for foster and adoptive parents as well as for those considering getting involved.
Prior to his work at CAFO Jason spent 14 years in church staff ministry, including planting and pastoring a church in Houston. It's there that his family's foster care journey began.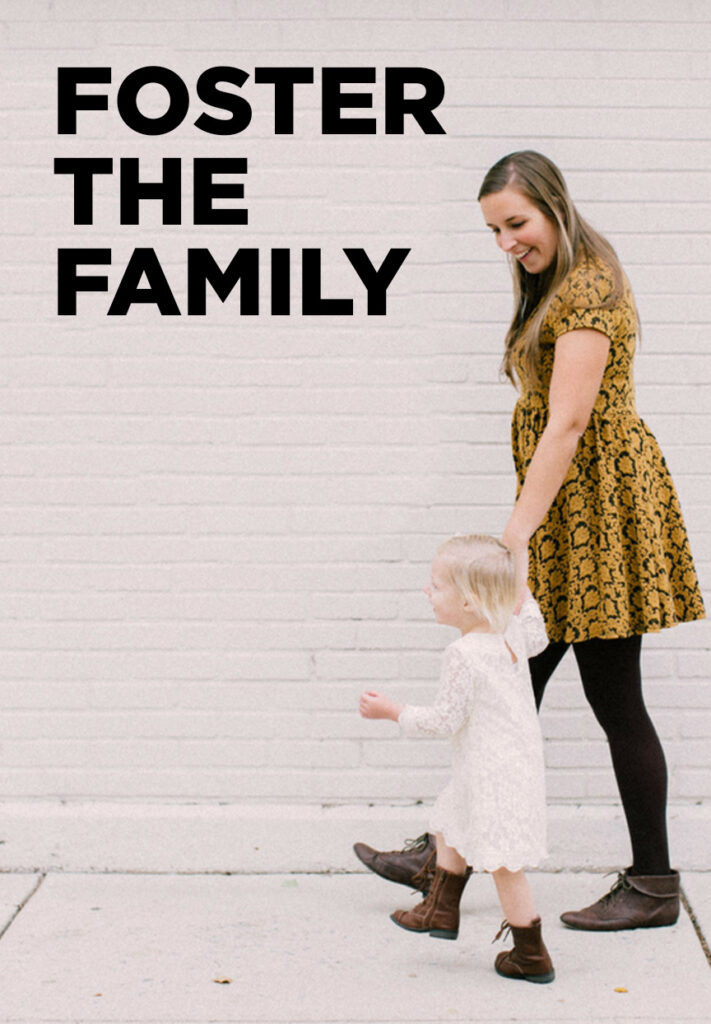 One mom's light-hearted musings and heavier broodings on foster care, gospel-centered parenting, and mission-focused family.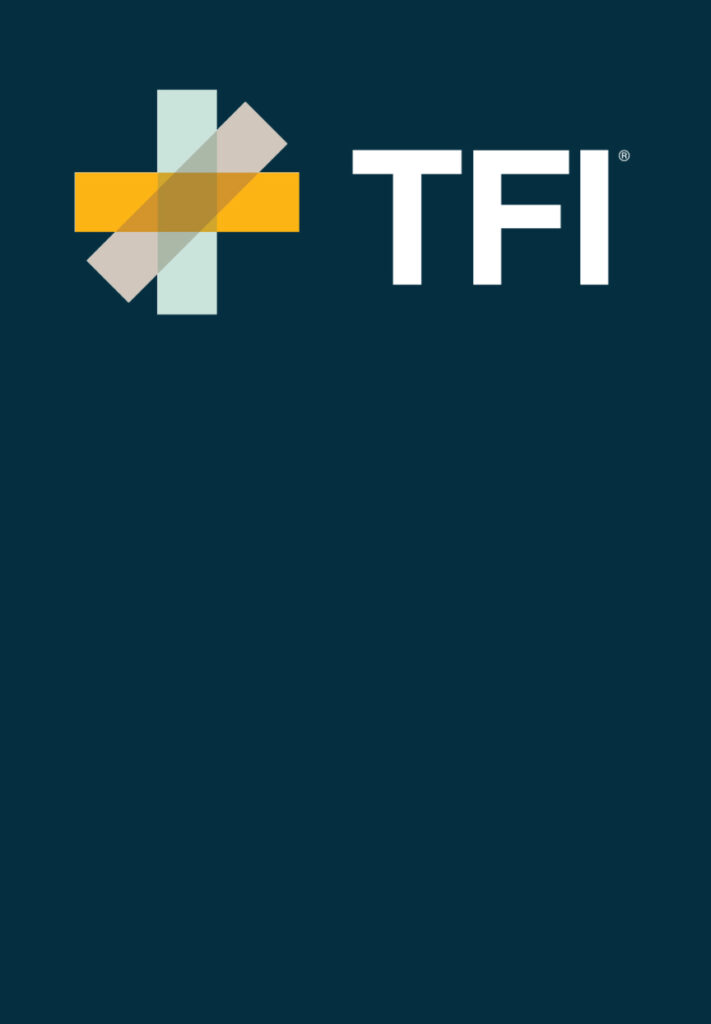 The Forgotten Initiative Blog
The foster care community needs you and you need them. You have been given strengths, life experiences, and resources that you can use to help those who are feeling overwhelmed, misunderstood, or forgotten. When you support agency workers, foster parents, vulnerable adults, and children, you have the opportunity to show Jesus to them.
By entering into relationship with the foster care community, you are changed too. You are drawn to Jesus in new ways, your perspective is shifted, and your need for Jesus is made more apparent. This is our hope.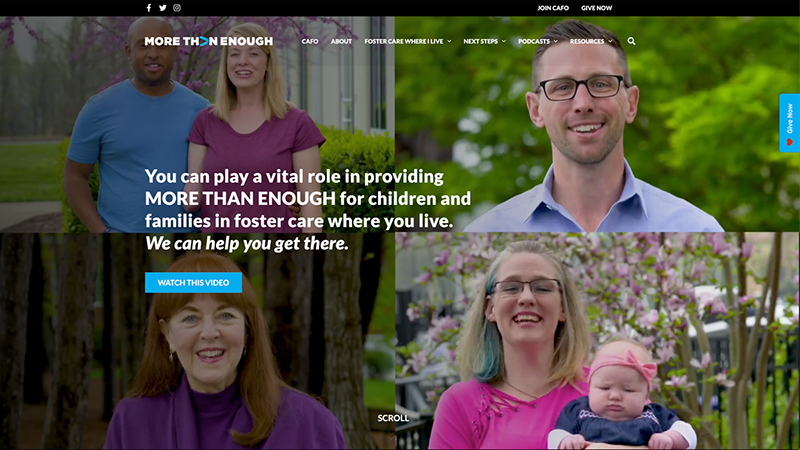 More Than Enough is a community united by our faith and committed to helping churches care for children and families in foster care. Together, we are determined to achieve our shared vision of more than enough for children and families before, during, and beyond foster care in every US county.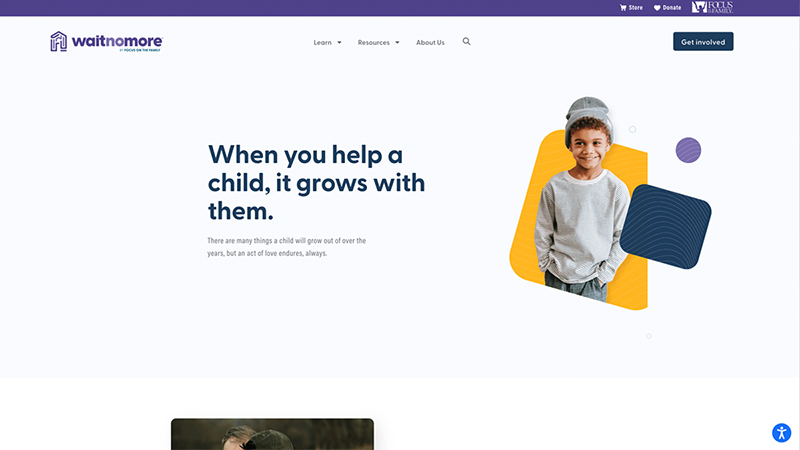 Wait No More™ is Focus on the Family's foster and adoption ministry. What started as adoption events has matured into a reality beyond what we imagined.
Our whole-family approach considers all sides of these intense callings — providing free resources that are focused on more than a decision to adopt.
Everything we create encourages the daily walk of a foster or adoptive family and draws on 40+ years of state and ministry experience.